Private Sessions, fees and packages
Sessions are tailored to suit you as an individual, and the fee varies depending on the appointment.
As a general guideline, my fees work out at £65 per hour maximum.
There is a reduction in fees in the packages. Ask for more details.
Workshop fees vary depending on the duration and location.
Accurate fees (based on the therapy/time spent) are available on my booking software.
Click the image below to take you there: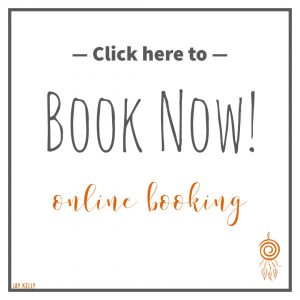 How do I work out the price?
The fee isn't plucked out of the air… it includes not only my time spent with you, the preparation time, but also goes towards the overheads that I have to keep up – the membership to professional bodies and insurance, my CPD courses (Continual Professional Development) that I have to do each year, which keeps my skills and practice up-to-date and moving forward, general overheads that all businesses have, therapy room hire, online booking software, website designers, accountants, Tax and National Insurance.
It is my wish that no one is priced out of help. In the grand scheme of private IVF costs, I feel that I provide a service that is a tiny fraction of that cost.
If anyone is of means-tested benefits and would like to speak to me about help being more accessible, please do let me know.
Payment and cancellation policies
Payment is preferred prior to the appointment and then the full time is given to your needs, and you are not thinking about remembering to pay at the end. (Feedback from clients has made me decide this is the best way to do it) Packages are paid in advance. There is only a time limit of a year, to take the pressure off you.
I have limited timeslots each week, so to be fair to other clients, I ask that at least 48 hours notice of cancellation is given if possible. Any less will be charged for at the rate at the time. Time slots cannot be filled at such short notice normally.